1. Go to smart page editor.
2. Add any link like button, tile, card, product.
3. You will see ' schedule ' option at the bottom.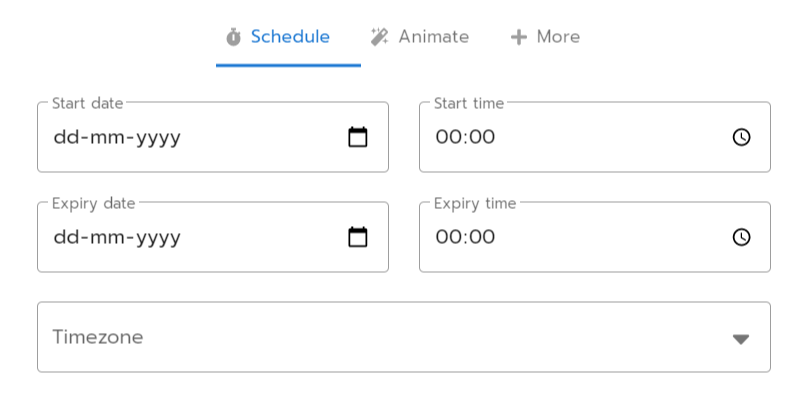 4. you can set Start time, end time, expiry date, expiry time and timezone to schedule a link.
5. save the settings.
6. publish your smart page.
7. link will appear on your page at your scheduled time.