1. Go to setting from smart page editor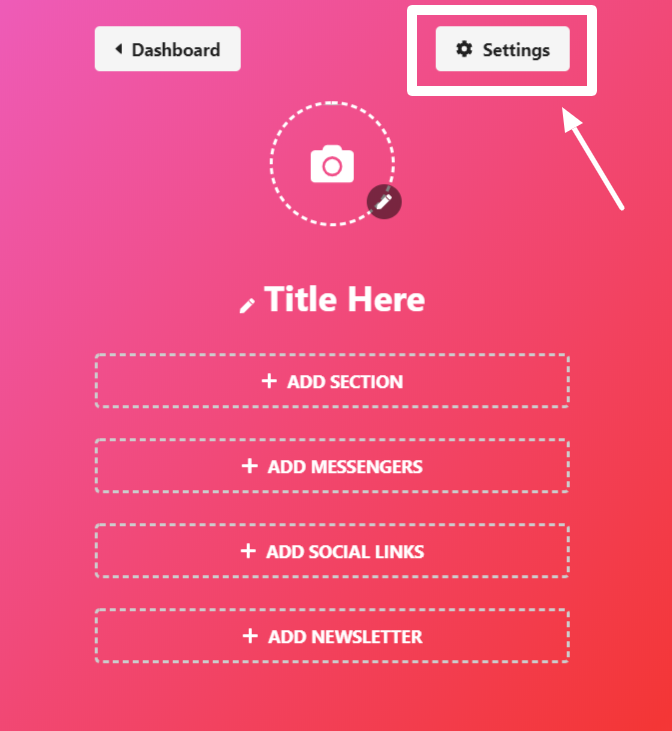 2. Click on APPEARANCE tab.
3. you will get 3 option to set custom theme.
3.1 Gradient – you can use gradient background with two colors to set theme.
3.2 Solid color – Set single background color.
3.3 Background Image – You can add background image to your smart page.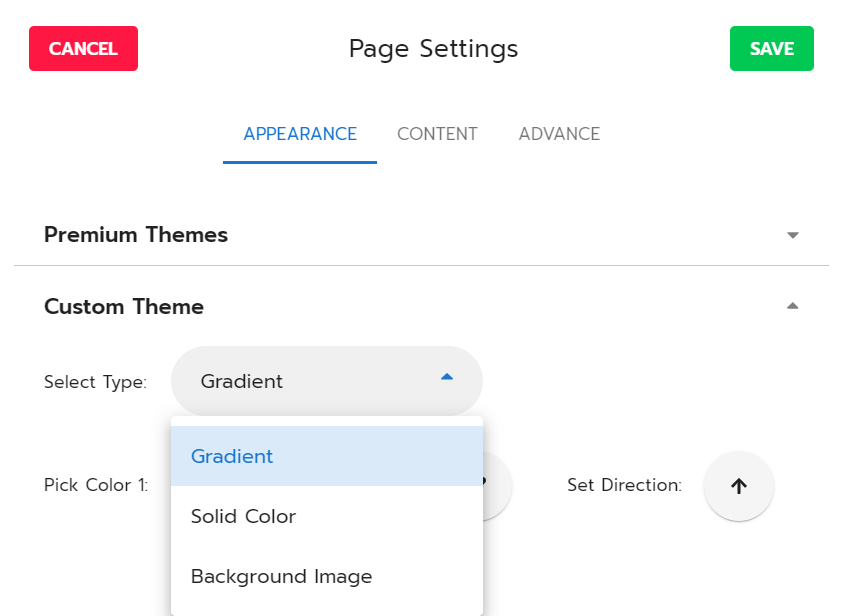 4. Save changes.
5. Publish your smart page.