1. From dashboard, click on EDIT

2. Click On ADD MESSENGERS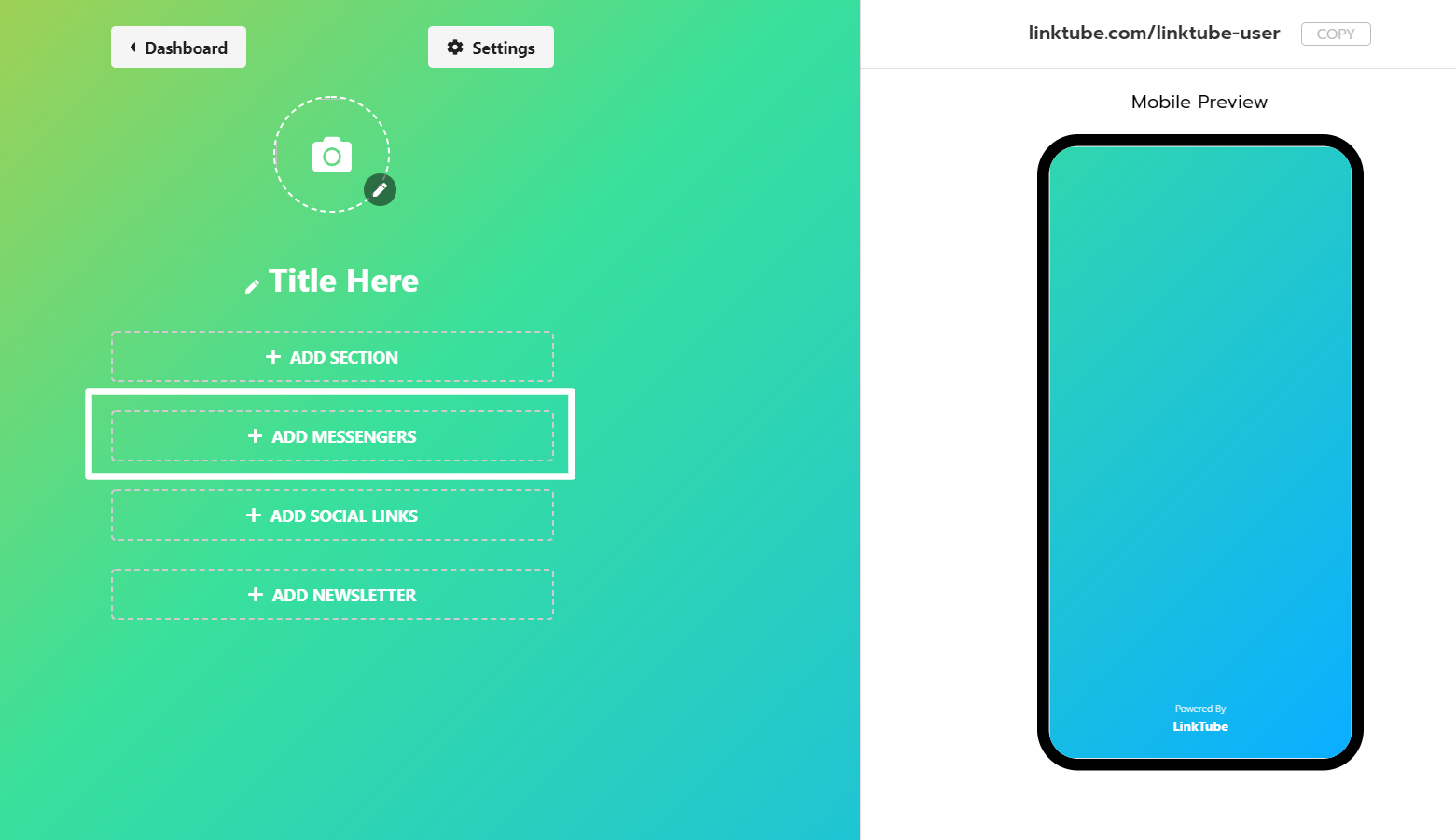 3. Enter Email Address, Phone number & whatsapp number ( start with country code ), And for the rest you have to add usernames.
4. You can arrange sequence by moving three bars which located at left to each input box. Click On Save.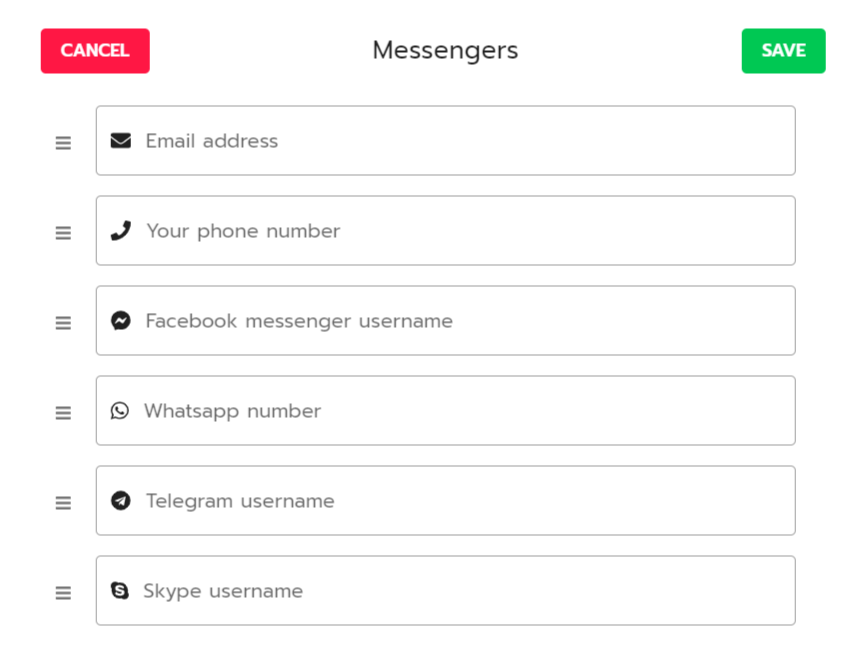 6. Now Do not forget to publish your Smart Page to update your links / messenger buttons.