1. SignUp to LinkTube
2. Verify your email address. Verification link will be sent to your registered email.
3. Create your smartpage by click on create or Get Started button. also watch demo video of LinkTube by clicking on "Take A Tour".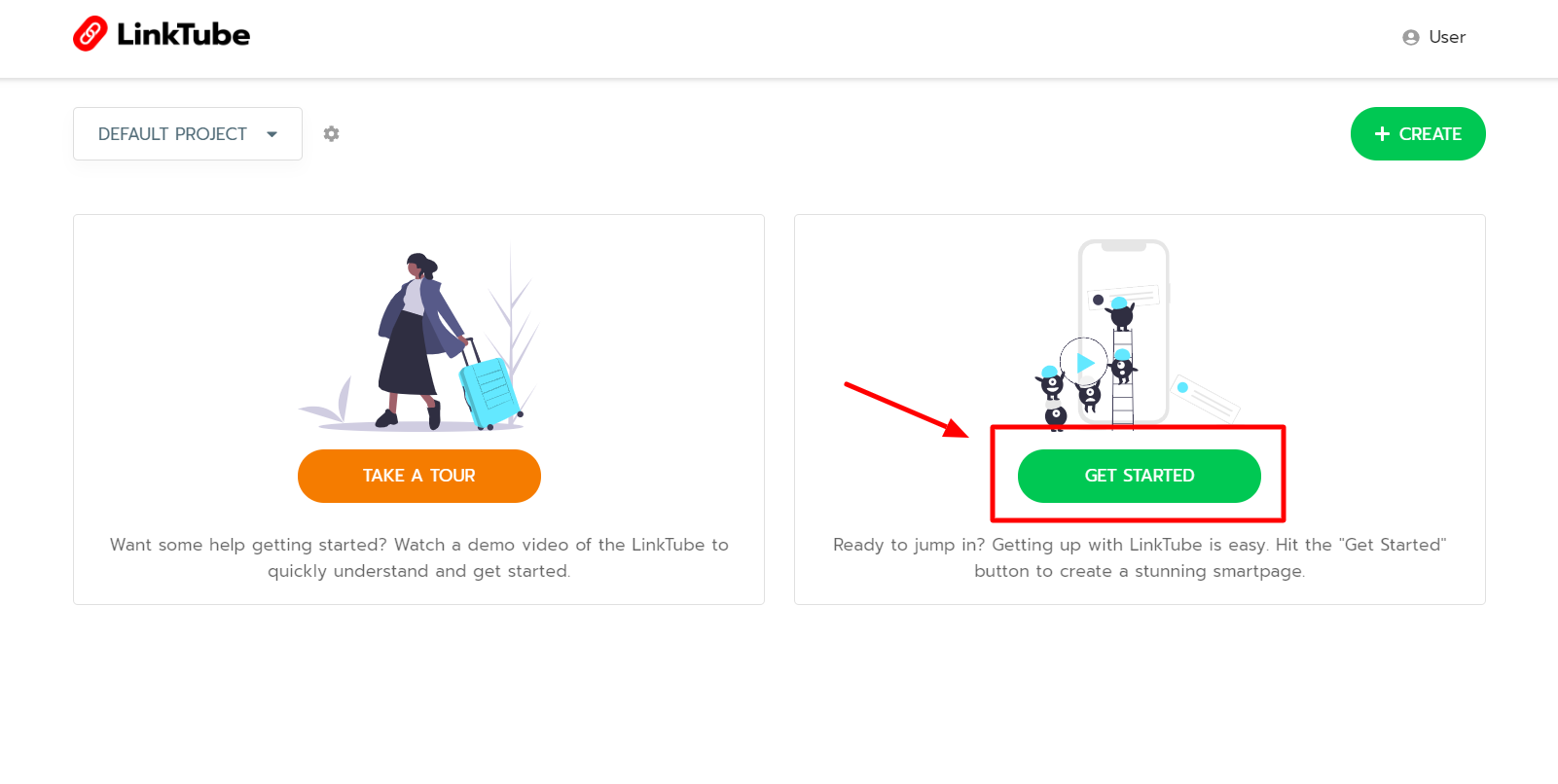 4. Now For first time you will be asked for to set username. Enter username for customize page url.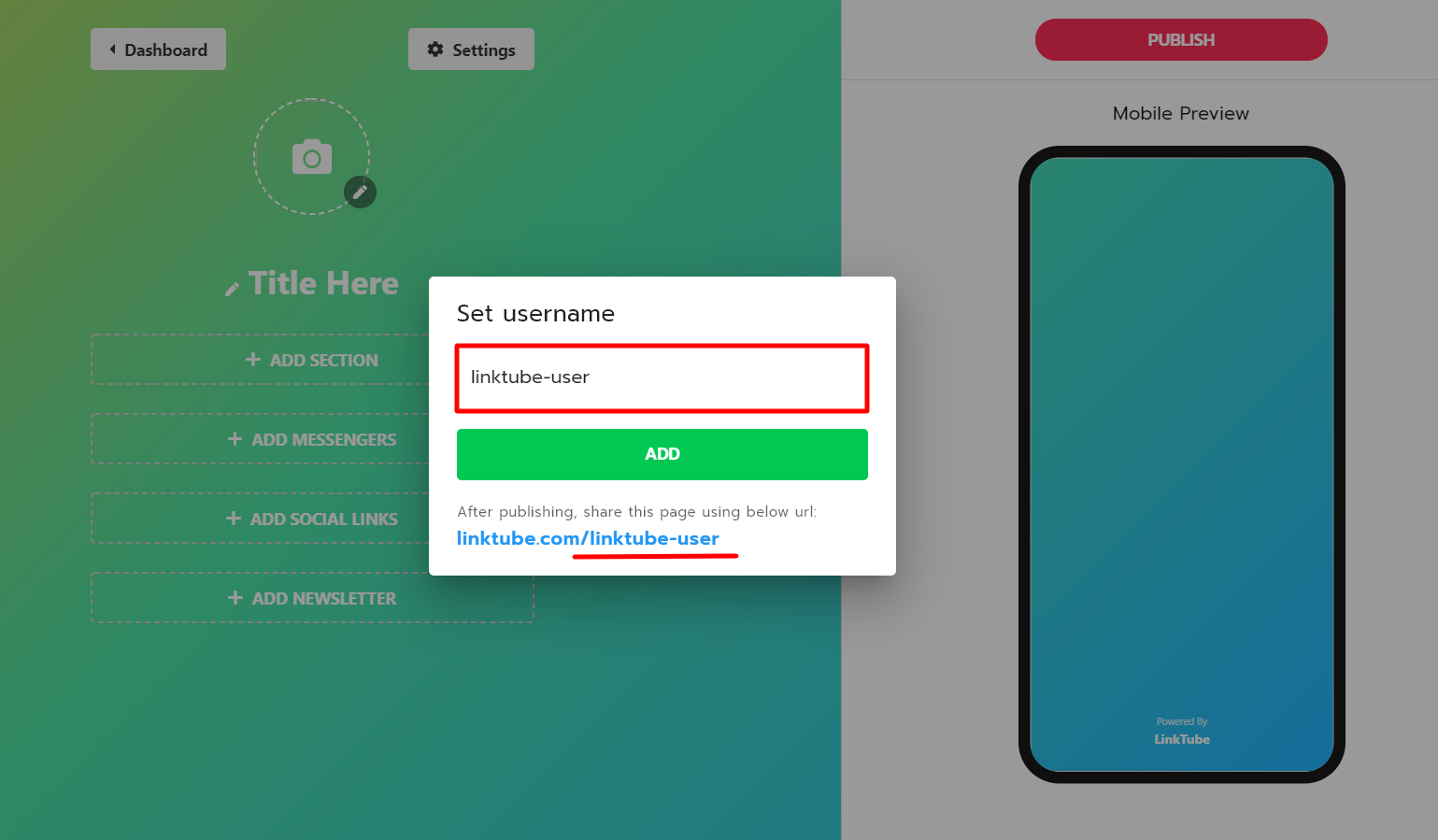 5. You will see smart page editor where you can add your links.
6. Click on Publish to go live.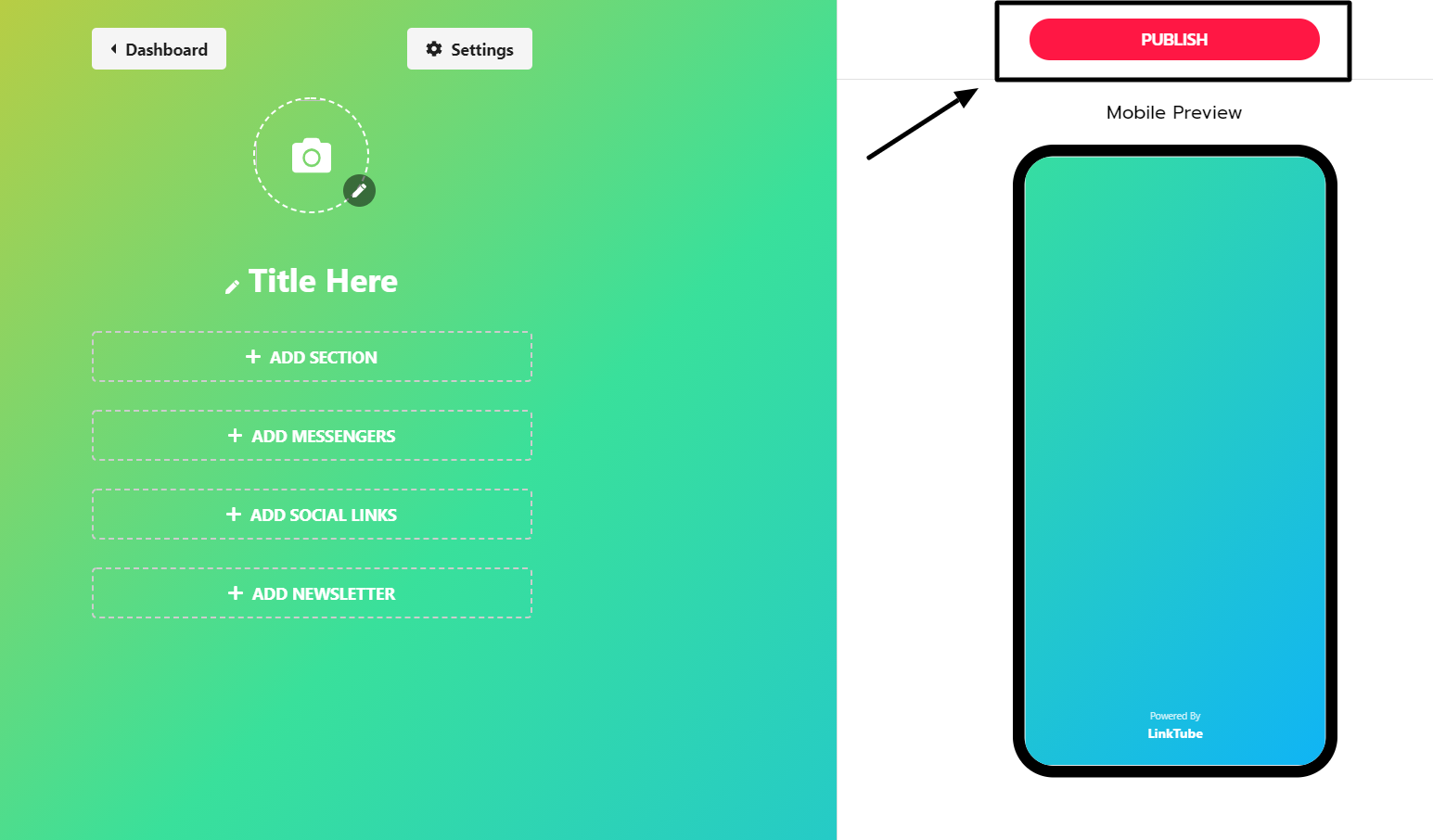 7. Your Smart Page is now created.