1. Login To LinkTube. If you have not create any smartpage yet then create one.
2. Click on 'EDIT' of your Smart Page in which you want to add links.

3. In Smart Page Editor, Click on 'ADD SECTION'.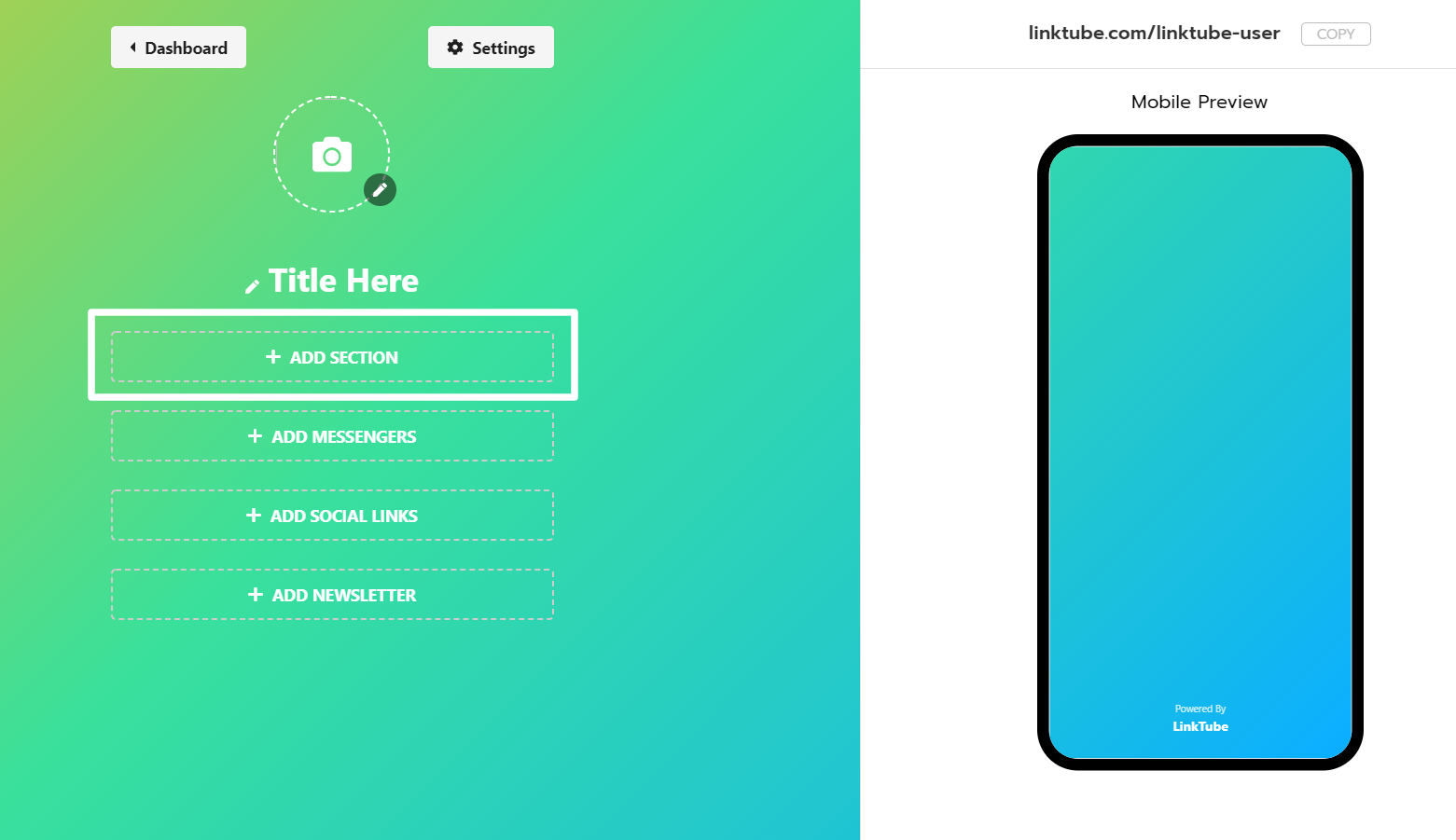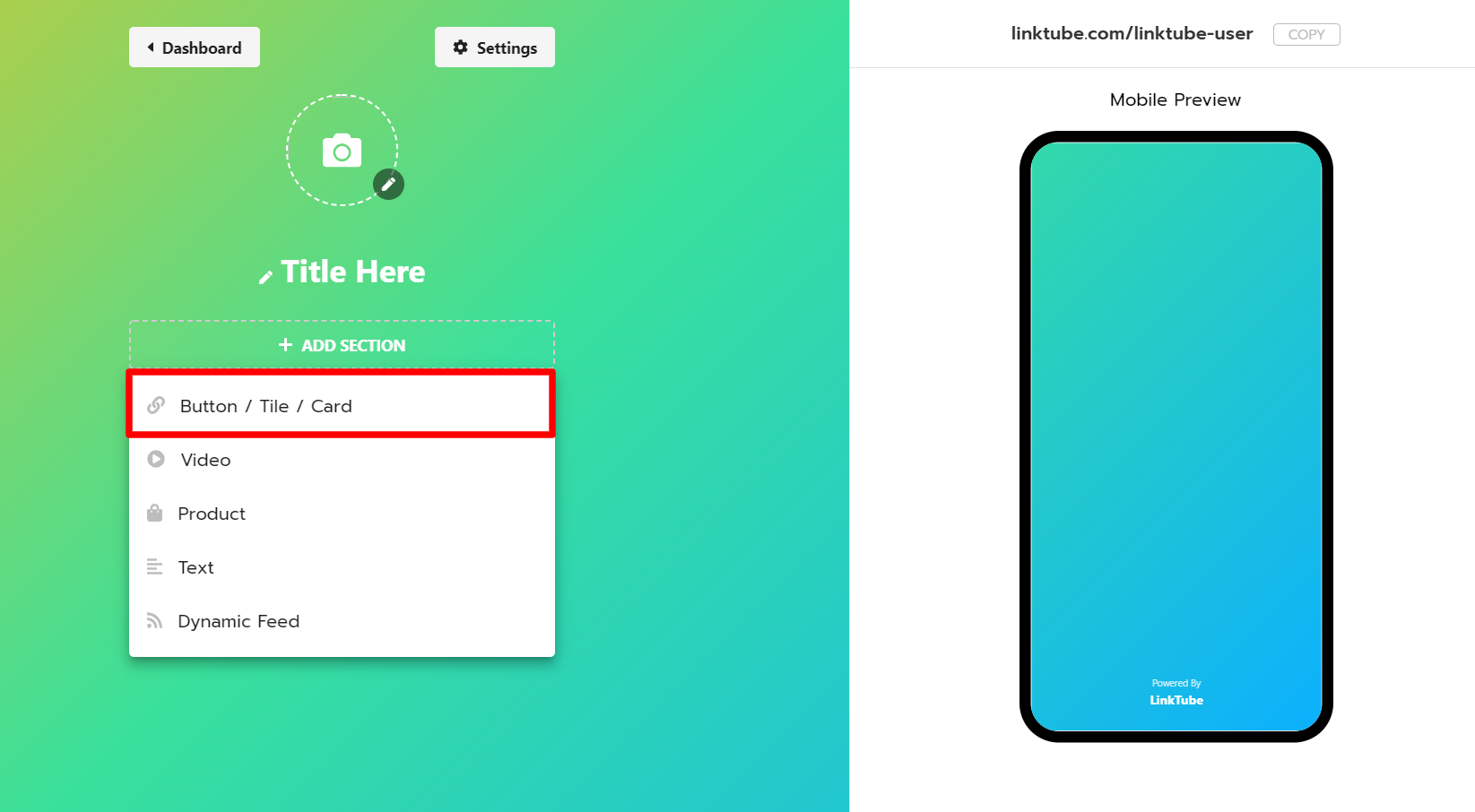 4. Now Paste Website or any Web Page URL in given Input Box. It will automatically fetch content. you can also edit the title in preview box.
5. You can add icon by click On 'ADD ICON'.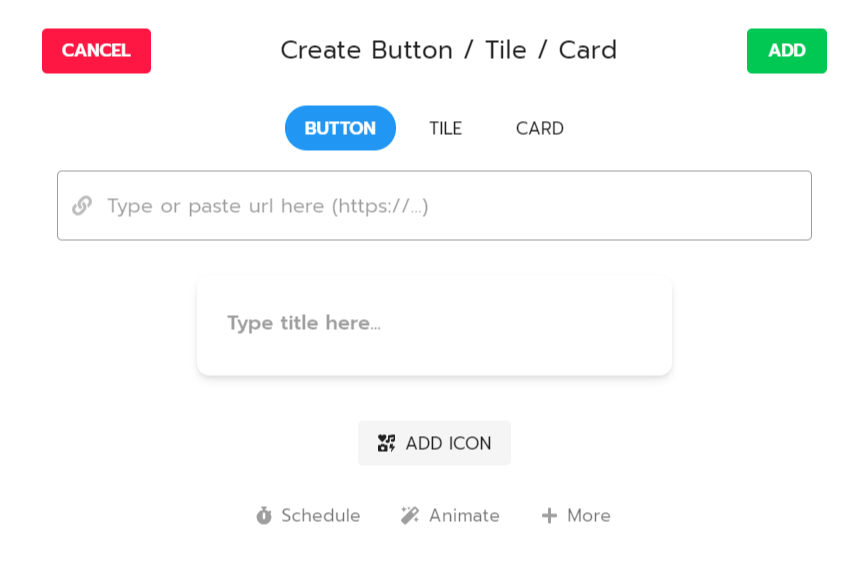 6. Click on ADD button to Save your changes.
7. You Can Also Add Tile. You can add thumbnail image to tile.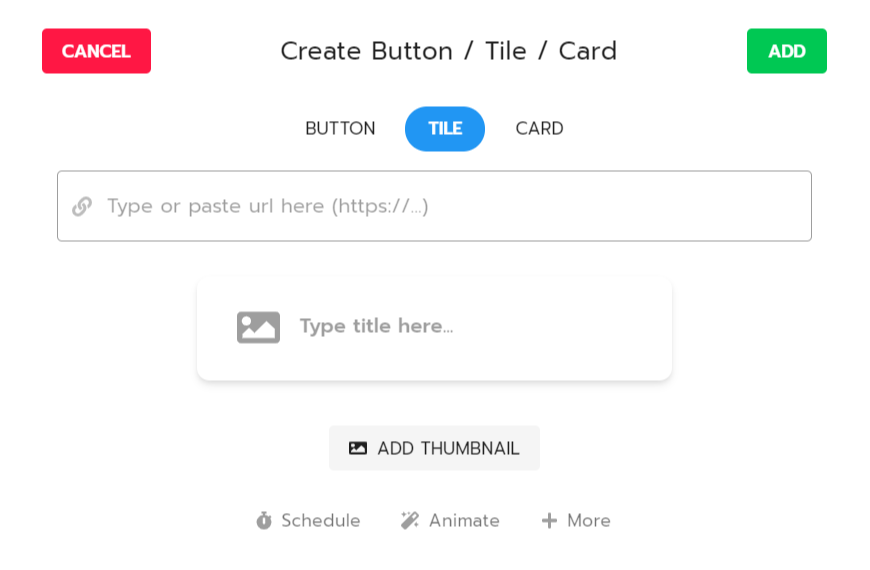 8. Also you can create Card by adding link and thumbnail image. You can add thumbnail image by click on 'ADD THUMBNAIL'.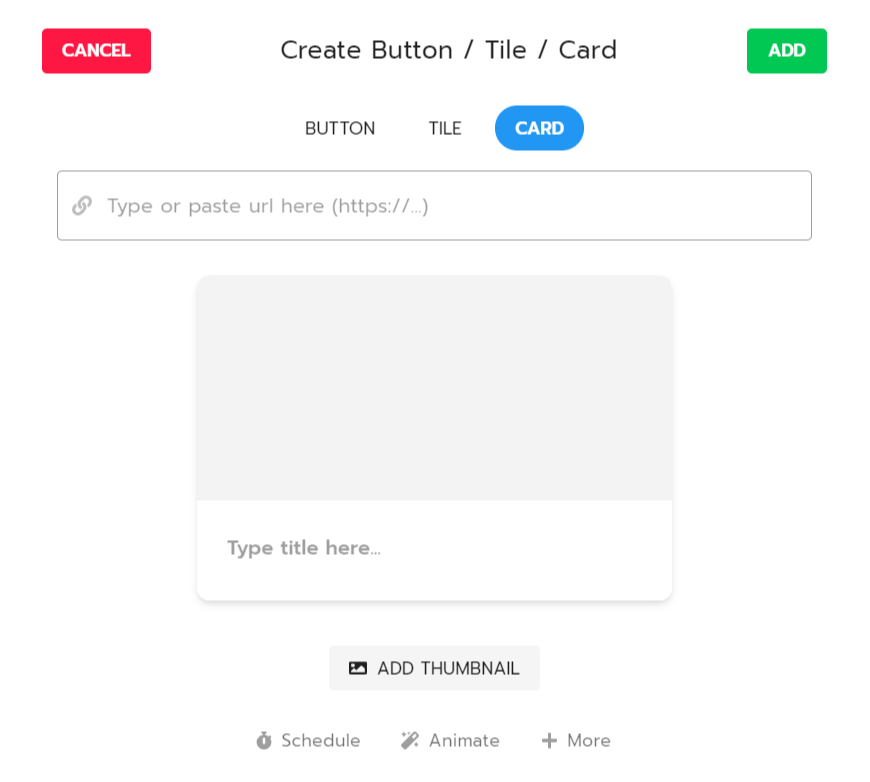 9. Publish your Smart Page.